INTO mag is a cultural magazine that navigates personal stories to explore topics that seem interesting and current to us, our clients, and our friends locally and globally.
Printed on traditional tabloid 55 gsm 100% virgin fibre. 289 mm x 380mm
For a copy, please write us an email through our contact section.
---
Edition 4. On Identity & Art.
https://ivanhugo.com/portfolio/into-4
In conversation with 7 creative, young Londoners, we navigate through personal reflections, explorations of identities and socio-historical contexts used to (re)define personal narratives and understandings of one's own place in this world.

By reconnecting their world, experiences and visions to their creativity, they bring to light elements inextricably tied to human relationships and the environments in which they create. In the midst of self-empowerment and discovery, we see the transformative nature of identity, art, and belonging.
---
Edition 3. Voices of East London youth.
https://ivanhugo.com/portfolio/into-3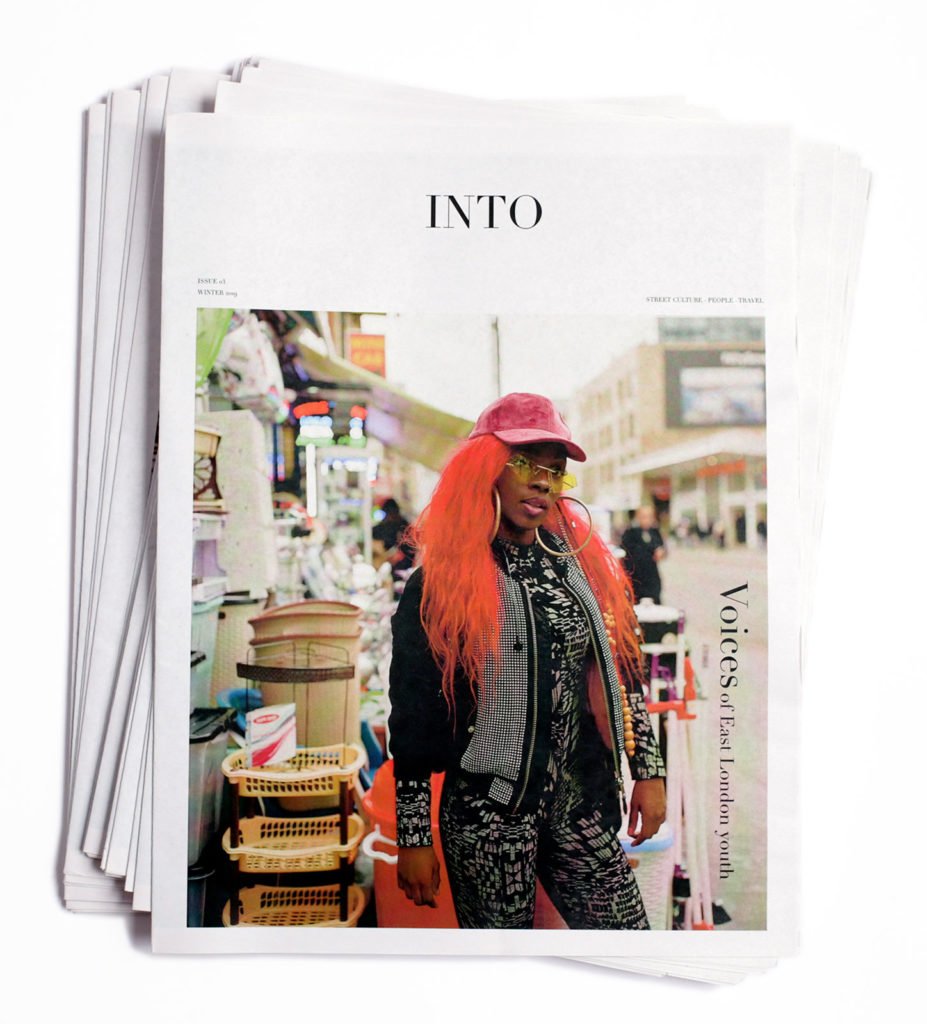 In an increasingly challenging world, young people are growing more resilient by actively seeking to forge their own paths and taking ownership of the narratives that define them.

East London has become a hub for young people empowered by the diversity and ambivalent nature of its spaces, characteristics adept for active and continual construction of individual and collective identities.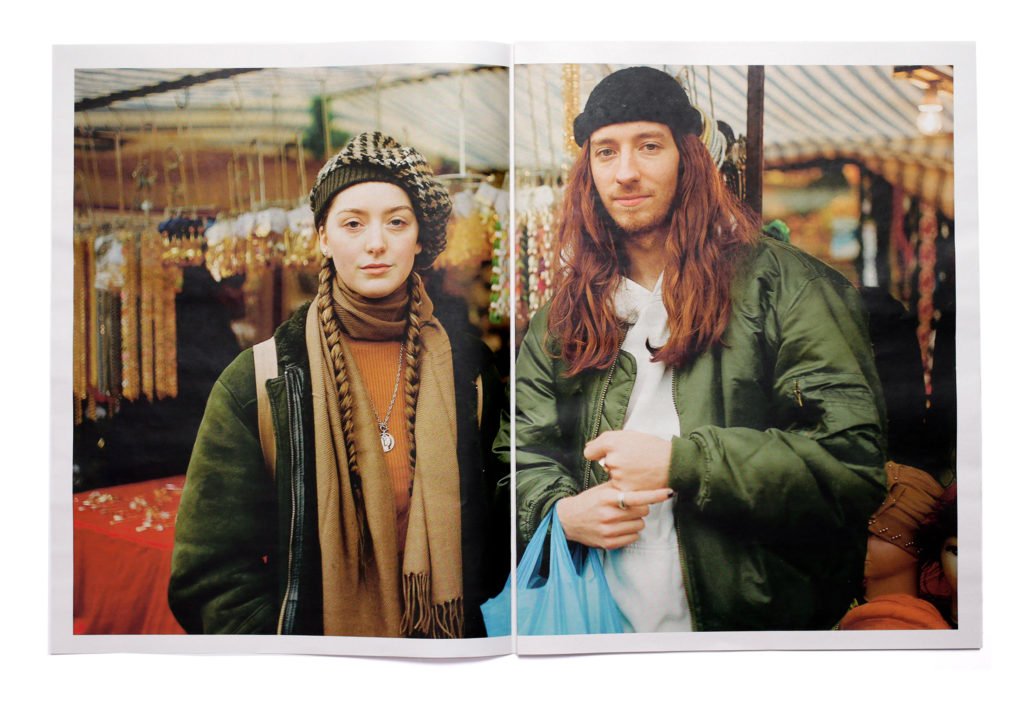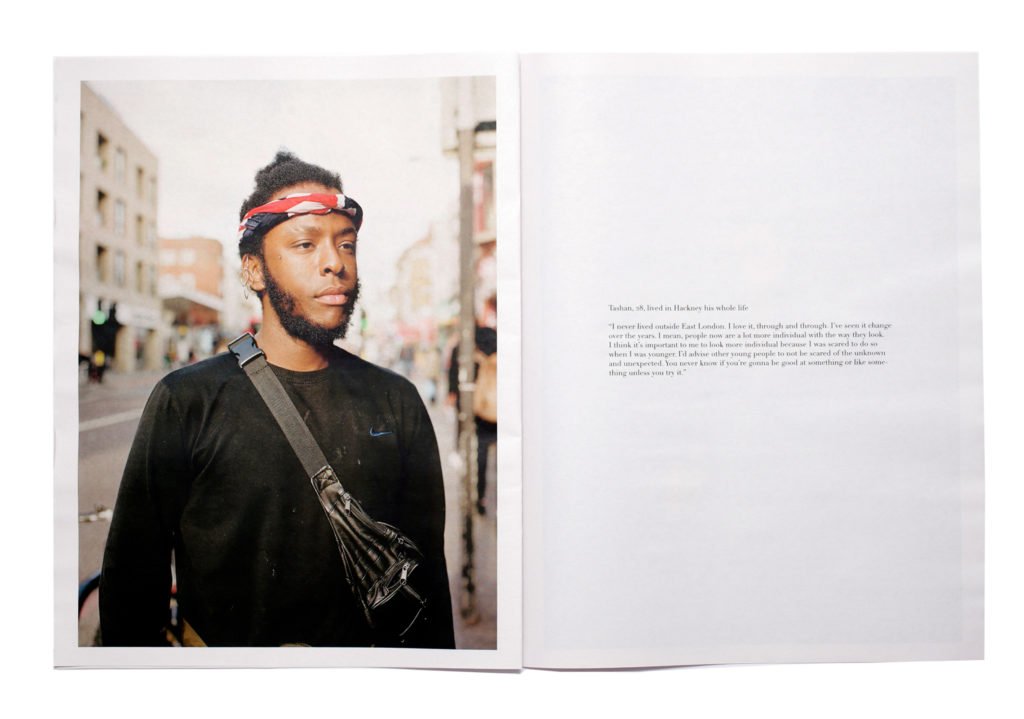 Tashan, 28, lived in Hackney his whole life
"I never lived outside of East London. I love it, through and through. I've seen it change over the years. I mean, people now are a lot more individual with the way they look. I think it's important for me to look more individual because I was scared to do so when I was younger. I'd advise other young people to not be scared of the unknown and unexpected. You never know if you're gonna be good at something or like something unless you try it."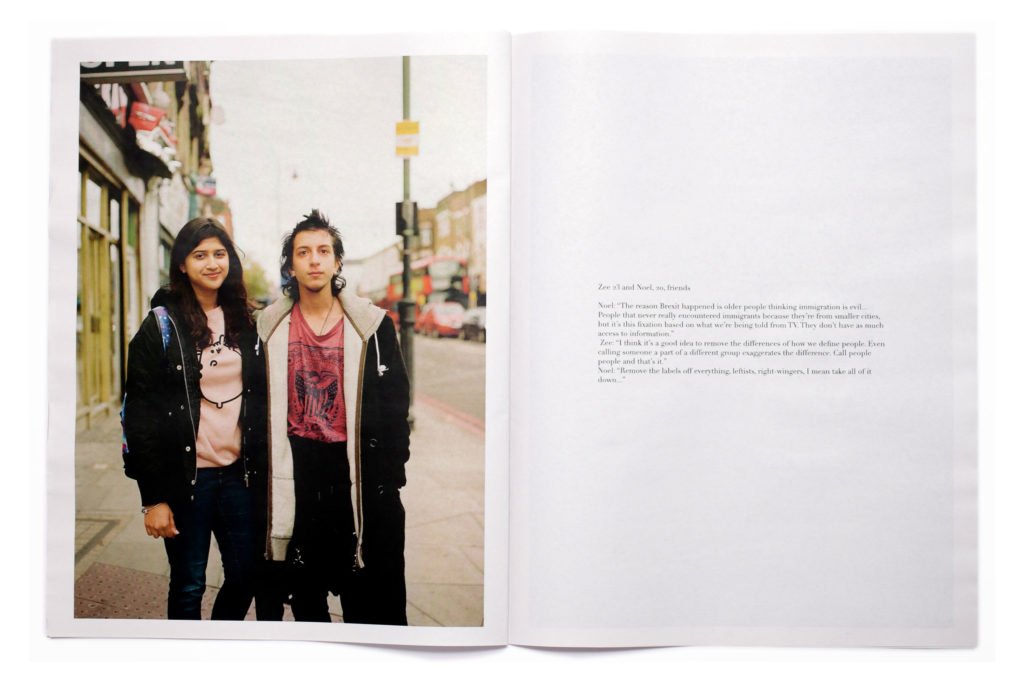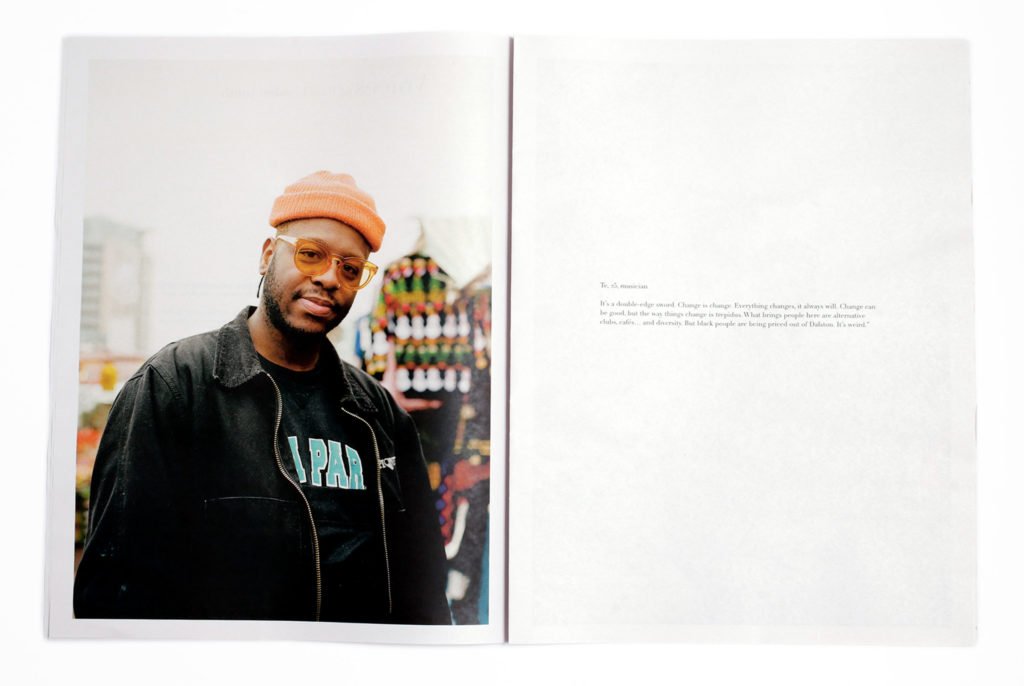 Te, 25
"It's a double-edge sword. Change is change. Everything changes, it always will. Change can be good, but the way things change is trepidus. What brings people here are alternative clubs, cafés… and diversity. But black people are being priced out of Dalston. It's weird."
---
Edition 2. Youth, uncertainty or opportunity?
https://ivanhugo.com/portfolio/into-2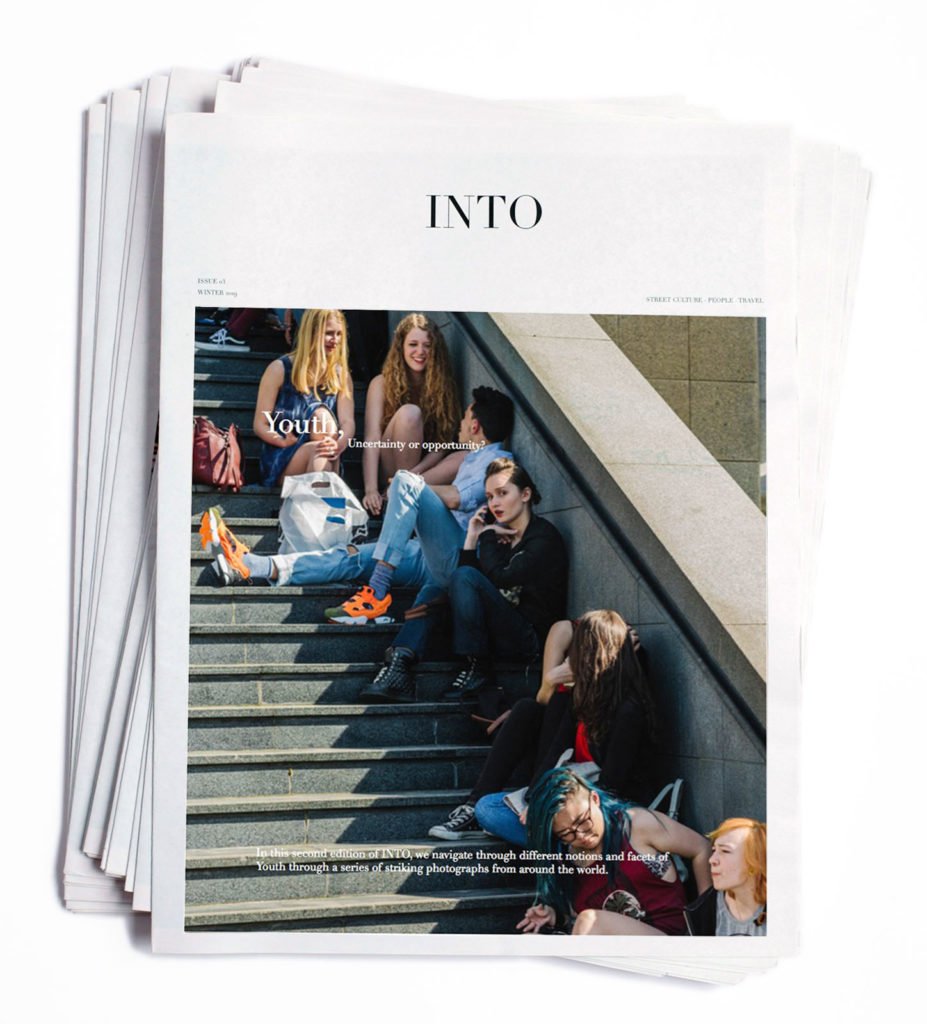 More often than not, Youth is considered firmly tied to adolescence as a universal biological phenomenon, experienced and articulated differently depending on where you are.

But the biological phenomenon of adolescence and the socio-cultural phenomenon of Youth could (or perhaps indeed should?) be seen as arguably distinct. 

Yet there are too many social frameworks and historical dynamisms associated with 'who' is considered Youth around the world for there to be a clear definition to draw.

Some see Youth as an ephemeral stage of uncertainty – a process that gradually vanishes into adulthood. Others give it more agency and understand it as a period of life with its own social and cultural practices.
---
Edition 1. Groups – Why do we seek a sense of belonging?
https://ivanhugo.com/portfolio/into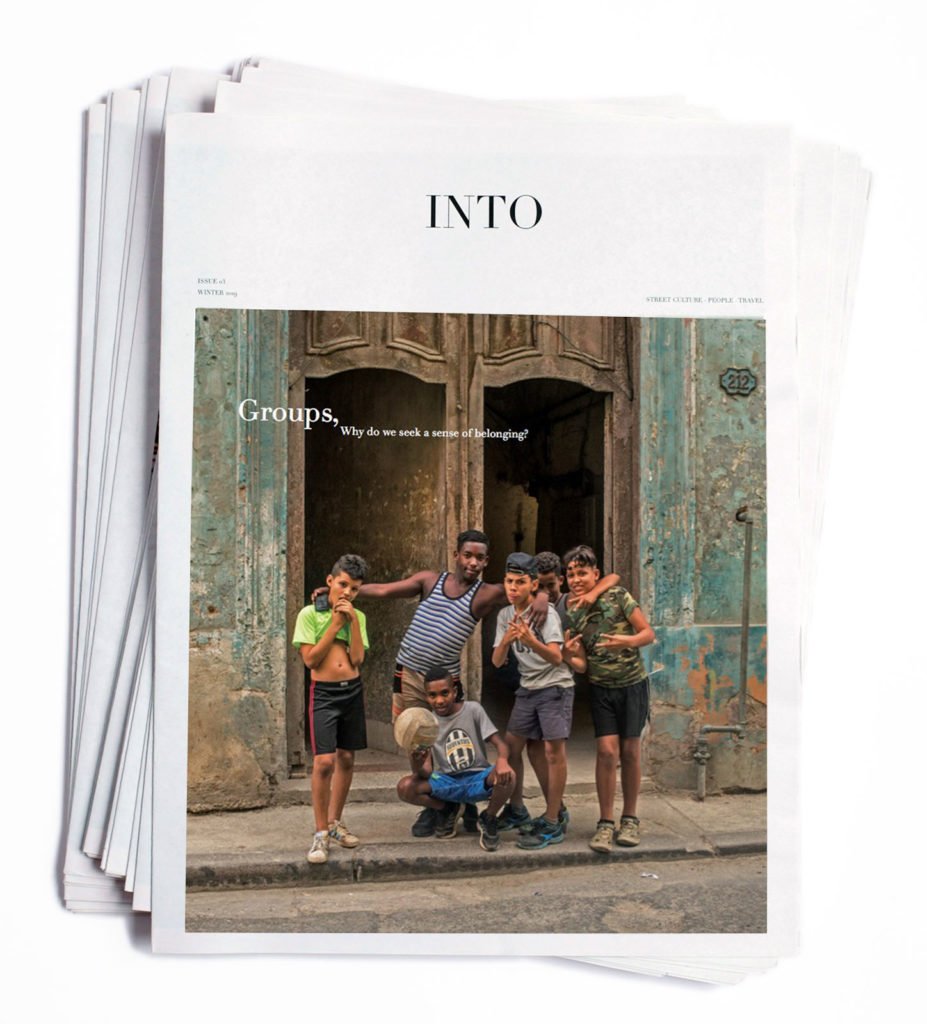 Our world is constantly shifting –  socially and historically. 
And as social beings, we are dynamic, multifaceted, complex, and erratic. 
But we want to make sense of it all. We build our identities through interactions and the interplay of affections and reflect upon ourselves continuously. We desire for a sense of belonging and understand ourselves through it, and the lack thereof can be disorienting.